If you love growing things, we're here to help!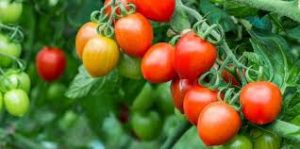 Crackpots Rural is the one-stop spot for plant, tree and crop protection. We specialise in crop protection solutions for recreational and commercial orchardists, vineyards, market gardeners, olive growers, hobby farmers, and yabbie and marron farmers. Any  small-to-medium horticulture and aquaculture project can benefit from our expert advice, helpful support and quality products.
Our decades of practical, hands-on experience and specialised industry knowledge gives us the edge when it comes to providing independent, informed advice, and we our premium quality products represent genuine value for money. We'd love to talk to you about your project!
Contact us today – we're here to help. CRACKPOTS EZBUILD BIRD CONTROL STRUCTURE – SEE IT HERE!
Did you know we have a new e-commerce website? Visit www.crackpots.com.au